Water Polo – Coming Soon
Posted on: 3rd September 2018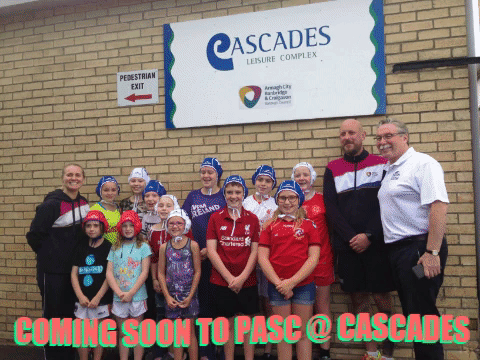 Following on from the survey completed last season by parents and swimmers it has been decided to introduce Mini-Polo to the PASC training schedule with the aim of playing internal competitions, friendly matches against other clubs and also enter teams in tournaments.
The benefits of mini polo are well documented and include improving fitness and watermanship, promotes team skills, development including flexibility, cardio-vascular fitness and motor skills, strength, and also teaches game strategy, techniques and tactics amongst other things.
The intention is to use 1 hour of the existing Saturday sessions (9 – 10am) starting at the end of September – date TBC. Normal swim training will continue during this period for swimmers not wishing to learn mini polo.
We need to know numbers of swimmers who wish to learn this exciting new sport. Whilst Mini Polo is for ages up to 13 we would welcome older swimmers who could learn water polo skills. To that end there will be list on the desk on the first club night back on Wednesday 5th September. This interested please put their name down.  In addition any parent/swimmer not able to attend can register interest with any of the club coaches.
Cathal Brugha Water Polo Promotional YouTube Video